Carols fill the air —on the ski slopes, in the shops, and on the radio. IT'S THE MOST WONDERFUL TIME OF THE YEAR, one of my favorite seasonal songs, says it all. It's mid-December and we are home (in our second and my most favorite home) in Summit County.
We come from the Southeast every year the week after Thanksgiving and leave the Monday after Easter. Here we find "age mates" in their 70s — hikers, bikers, skiers, square dancers, travelers and all-around fun and vibrant people. When we bought our first condo in 2000, we were delighted with 2 bedrooms and 2 baths and a cozy little living/dining space. Within the first year, we realized that we had not planned for the number of wonderful friends we would make in the County.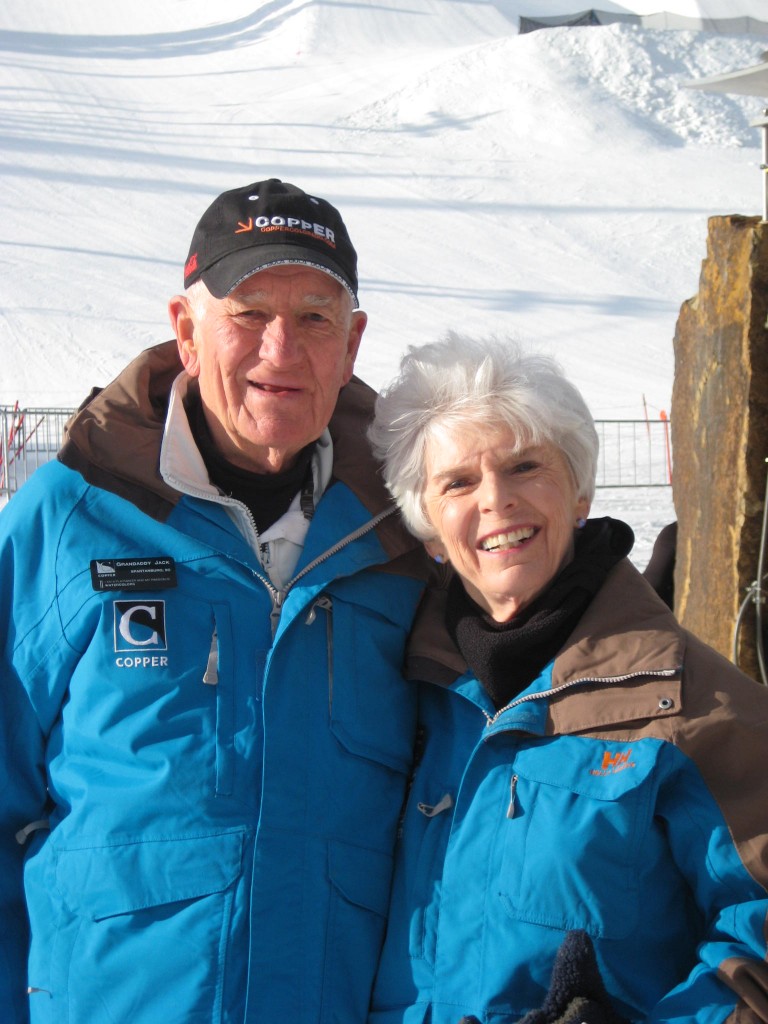 We have our friends from St. John's Episcopal Church in Breckenridge, the skiers from the On the Hill Gang at Copper Mountain, and our close circle from the Ambassadors at Copper. Since there are so many half- or part-time residents here, everyone is welcomed immediately. There's little interest in what your status was prior to your arrival. It is not uncommon to go to a party and chat with a ski instructor, a retired banker, a former professional who is now driving a bus to the resort, a goat rancher and a restaurateur. There's a slightly derisive term used in the area called FIP — short for "Formerly Important Person" — referring to someone who brings his or her former work title into the mix!
There are many portals into the daily rhythm of Summit County: volunteer opportunities through civic organizations, churches, our fine hospital, the resorts, the Senior Center, museums and galleries. There's even an open knitting group at The Tea Bar at The Next Page book store in Frisco. During ski season, the On the Hill Gang at Copper Mountain boasts more than 200 members who meet four times a week to ski at all levels with a guide, who is a qualified instructor. Breckenridge and Keystone have similar programs. For those with a serving heart and personality, all the ski resorts have volunteer host and safety opportunities. A free ski pass and lots of on-mountain time with guests from all over the world are the rewards for working 14 - 25 days a season.
Summit County also attracts young people stopping out before their first "real" jobs, college grads taking a breather after four years of rigorous study and structure.  Recently, two younger men came to stay with us and ski for the weekend from our hometown of Spartanburg, S.C. Their envy was nearly palpable. One said, "You are living my dream." An accurate observation! This IS the most wonderful time of the year, unless it's the summer for hiking and biking and the perfect weather that everyone raves about. This IS the most fun place in the nation to live a healthy lifestyle and meet congenial and adventurous men and women who are capitalizing on their "senior citizen" status. This IS a dream and we're privileged to live it right here in Summit County.