Parking in our small mountain towns during big events can be a hassle. Follow the tips below to avoid the headache and enjoy your 4th of July in the mountains!
Parking in Breckenridge
Guests are encouraged to park in town lots which include: F-Lot, Tiger Dredge, East Sawmill, Satellite, Wellington, Ice Rink, and free parking at the Gold Rush Lot. The South Gondola Lot will be closed. There will be additional parking in the Colorado Mountain College lot which the Breck Free Ride will service every 20 minutes. North Gondola Lot will available for Epic Discovery Base Camp guests. The BreckConnect Gondola is free throughout the holiday weekend and summer season.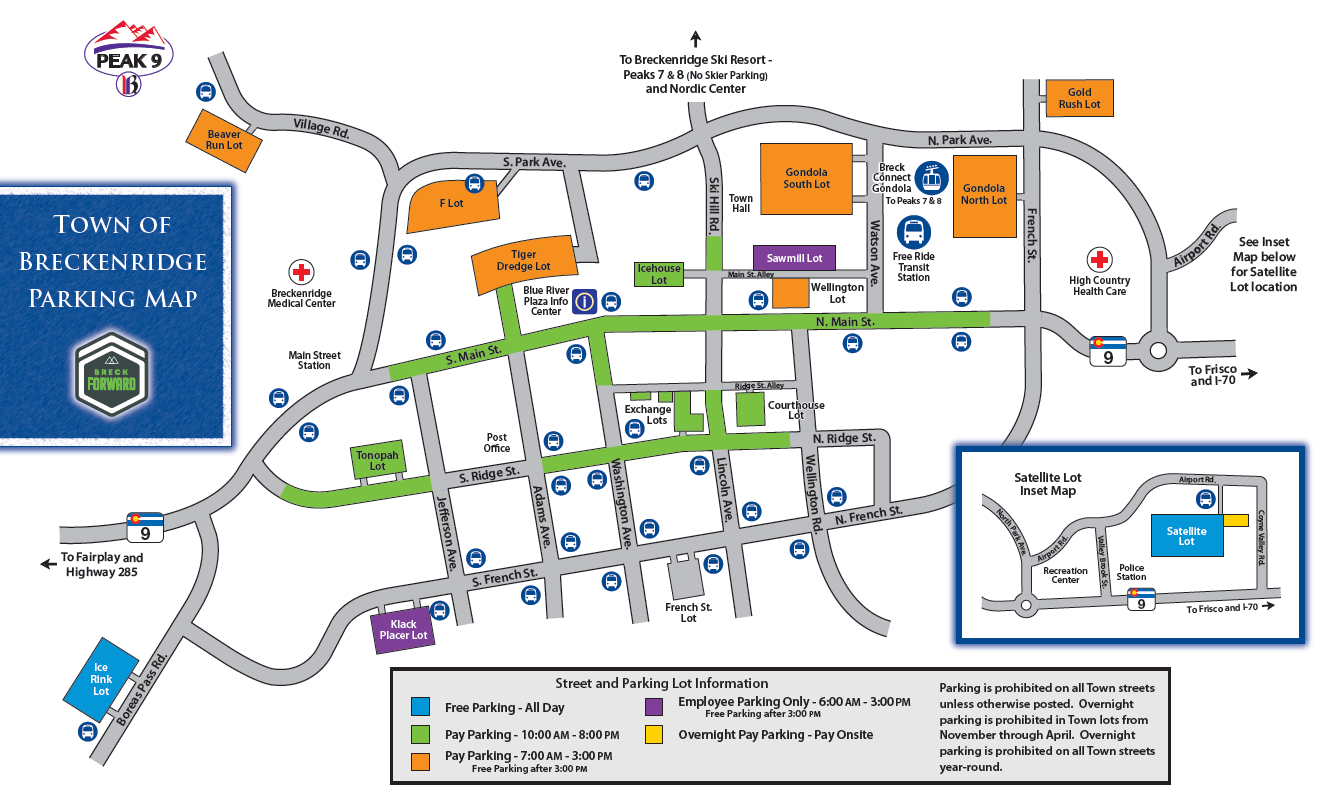 Parking in Frisco
The Town of Frisco recommends guests not park in the Marina parking area as it can be difficult to exit the parking area after the fireworks show has ended. Instead guests are encouraged to utilize parking along the side streets of Frisco's downtown. There are numerous side streets that you can park on including Granite and Galena Street.