Come join us for the 49thannual Ullr Fest, located here in downtown Breckenridge! Every year ski and snowboard fanatics alike come together to pay homage to the Nordic God of Snow, Ullr (pronounced Ooh-ler), who is known for his unmatchable speed on skis and love of snow.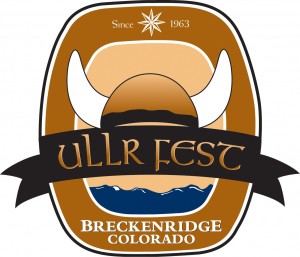 This year's theme, is 49, and feeling fine, since were in our 49th year! The festivities first started in 1963 and have become a local's favorite with signature town events like the crowing of the Ullr King and Queen, the International Snow Sculpture Championships, "The Ullympics" and the Ullr Fest Parade. This is a festival that has something for everyone, complete with family events as well as events for those that want to party and truly worship Ullr and his fantastic gift of snow! Come join us at the following events below to show your Ullr spirit, and help us Pray for Snow! Because so far this season, we need the help!
Sunday, Jan. 8 – Ullr Skating Party: Skate with Ullr himself at the Stephen C. West Ice Arena. This is a family favorite and includes food, fun and the man about town – Ullr.
Monday, Jan. 9 – Crowning of the Ullr King and Queen: The coronation moves to a new location – Main Street Station.
Tuesday, Jan. 10 – The Ullympics: Watch as co-ed teams of four compete in wild events such as the frying pan toss and group ski racing. Awards and a party follow.
Wednesday, Jan. 11 – Ullr Dating Game: Calling all bachelors and bachelorettes! Join local radio station KSMT and all the great singles in town for Breckenridge's version of the Dating Game. Ullr himself will be on hand looking for love. Great times, great prizes and a great chance to meet your soul mate.
Thursday, Jan. 12 – Ullr Fest Parade: Join the Breckenridge locals as they show off their fabulous floats in, unofficially, the world's craziest parade, honoring the Norse god of snow – Ullr. More than 12,000 fill the streets for floats showcasing moving ski jumps, hot tubs and ski waxing stations.
Friday, Jan. 13 – Ullr Comedy Night: Laugh the night away at the Carriage House. Comedians TBA.
Saturday, Jan. 14 – Chilly Chili Cook-Off: Warm up after a week of snow worship with the Mountain Rotary Club's Chilly Chili Cook-Off. Enter your best recipe or sample the wares.