This past Thursday, the Summit Mountain Rentals crew and I went on a team hike up the Sawmill Creek Trail. The trail winds up along the Snowflake chair, which I consider to be a hidden gem in Breckenridge and one of the best ways to get up the mountain if you are lucky enough to be
staying on 4 O'Clock Road
.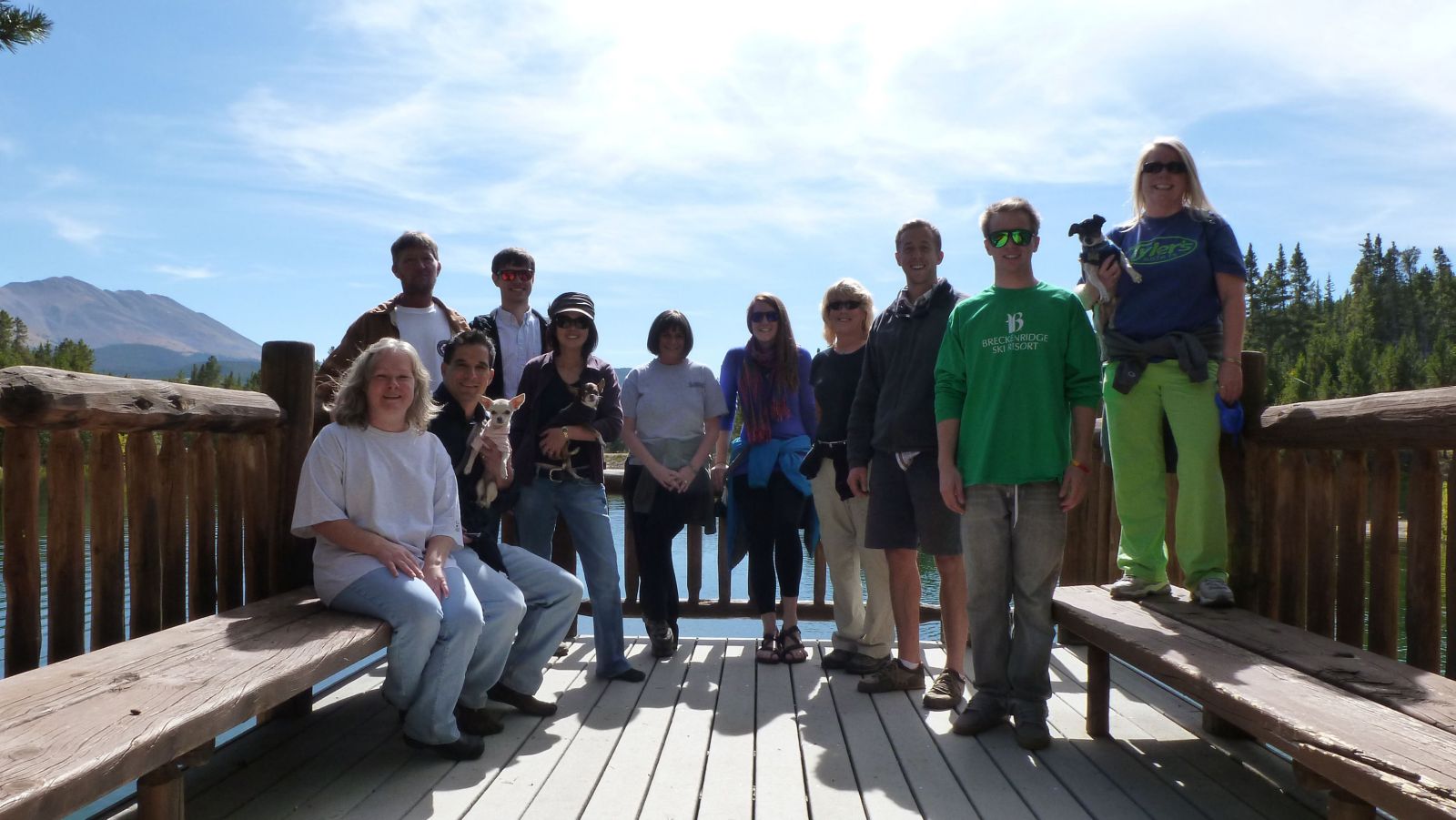 Along the way we stopped by the Griffith Lodge at
Breckenridge Outdoor Education Center
 where, Nugget, our resident black Labrador obliged us with some aquatic entertainment while swimming after one of his most preferred targets, a stick!  The trail takes a turn under the Beaver Run Chair and the Peak 8 Super Connect. While walking on what is usually a snow covered landscape, my winter itch became that much worse!
Our ultimate goal was The Lodgepole Bar and Grille for lunch and laughs. Along the way we were immersed in the beauty that is late September in Summit County. With the fall colors at their peak, Mother Nature offered us a splendiferous palette of gold, red and amber, with the mighty Lodgepole Pines lending their usual opposition of deep forest greens. Everyone was in high spirits and I saw it as a great way to get to know everyone and welcome myself into the
Summit Mountain Rentals family
.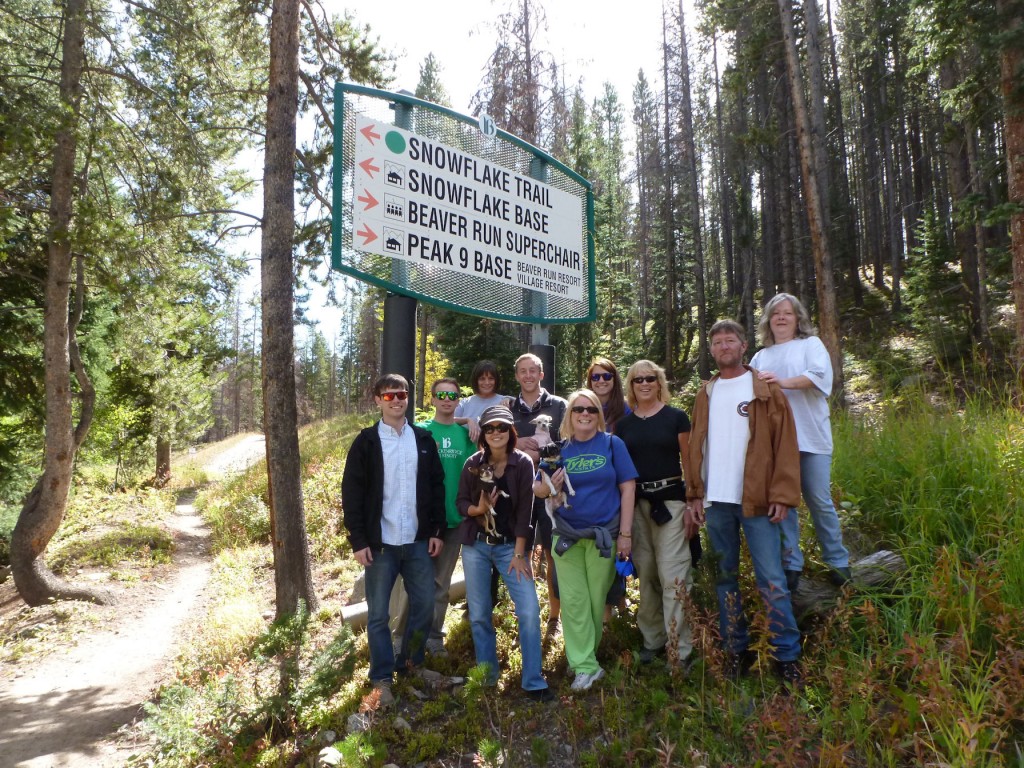 Stopping for pictures and pausing for a moment to "take it all in" seemed to be on everyone's agenda for the day. Even the dogs -- Bella, Buddha, Nugget and Ollie – were taking advantage of being out of the office for the afternoon. Being the newest member of SMR, this was my first teambuilding experience, and not a bad way to spend a Thursday at the office!
After a fantastic lunch at The Lodgepole Bar and Grille, I tried to rally the troops for another short hike back to the office, but everyone seemed to be exhausted. But that was just fine with me, because the shortest way home involved walking right past my favorite cookietorioum in Breckenridge,
Mary's Mountain Cookies
. It didn't take much convincing to get Greg to join me. We picked up enough sweet treats to satisfy our sweet-teeth, as well as everyone else's in the office.
Overall, it was quite a memorable event and something that I will be looking forward to doing again very soon. I couldn't have asked for a better way to get to know my new coworkers at Summit Mountain Rentals. Maybe a winter snowshoe excursion will be in order next time?