Leaf watching. It's a Colorado phenomenon – and an activity that I haven't particularly cared to participate in prior to this fall. They're just aspens changing colors, right? What's the big deal?
Feeling the need to prove that the changing of the leaves really wasn't a big deal, I set off on a day trip over Independence Pass. Now, I'm here to tell you that the views and scenery going over Independence Pass are pretty amazing, but I was less than underwhelmed by the trees and the color of the leaves. And yet, I still kept hearing from everyone how spectacular the colors were this fall.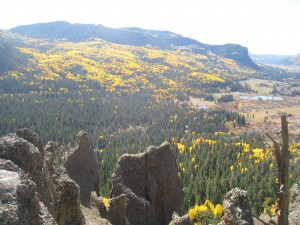 Apparently my "timing" was off. So … I set off on another trip three weeks later ... and now I get it. I'm a committed "Leaf Watcher" (another Colorado phenomenon)!
Originally we planned to travel over Cottonwood Pass, then back up through Beaver Creek, Vail and on to Summit County. Before we'd even gotten to the BASE of Cottonwood Pass, I was completely enchanted by the colors. The spectacular yellows, oranges and even reds were stunning. It seemed like every two minutes I was pulling over and take yet another picture. (Thank goodness of digital cameras – I would've gone broke paying to develop film!) Unfortunately, the pictures really don't do justice to the spectacle, and there came a time when I had to tell myself to just sit back and enjoy, rather than attempting to document everything.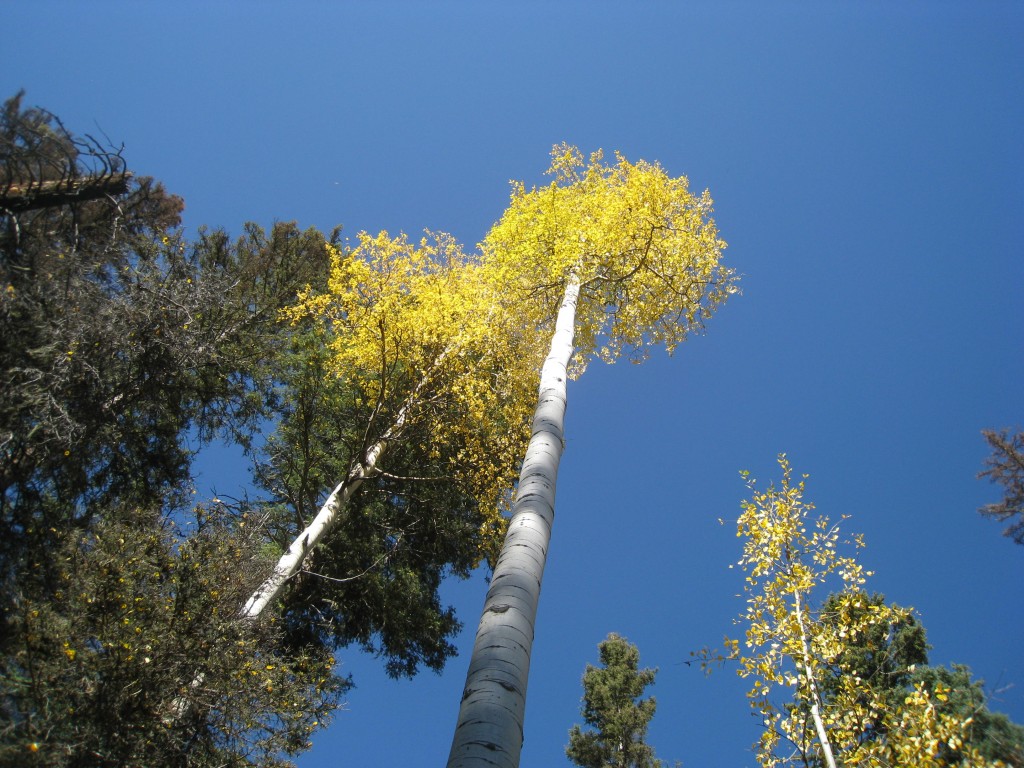 Words fail me (almost!). At one point, the sight of the canopy over the dirt road leading to Cottonwood Lake caused me to stop right in the middle of the road. I couldn't help it. The breathtaking vistas and flourish of colors turned our 5-hour day-trip into a 10-hour adventure.
And then the snow came. Don't get me wrong, I love snow. But having discovered the beauty of the changing leaves, I wasn't ready for it to be over –  but Old Man Winter had other ideas. Reluctantly, I resigned myself to the knowledge that I would have to wait yet another year before I would see the beautiful colors again. Wolf Creek, A-Basin and Loveland had all opened for ski season – winter was officially here.
As a last trip before the REAL snow arrived, we decided to take a trip to Wolf Creek. We were just driving along, enjoying the views going up Wolf Creek Pass, when we came around a corner and BLAM! There in front of me was the prettiest vista I had yet to see – with all the leaves in full fall color. I was stunned. Apparently winter had hit the Wolf Creek ski resort, but it had yet to affect the valley. I could've stood there for hours, just enjoying the view.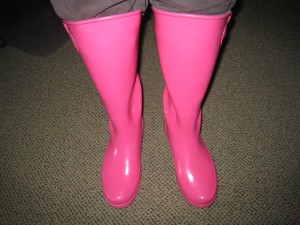 But alas, we had to head back to Breckenridge. Three days later we received our biggest snowfall yet, with more than 10" hitting the resort. I put away my "Leaf Watcher" attire, and pulled out my Barbie Snowboots. But make no mistake, I am now a converted Leaf Watcher. Laugh all you want to, but next fall, I will be that #$%*& tourist stopped in the middle of the mountain road, taking pictures!