The weekend of June 13-15 officially kicks off summer in Summit County. No matter where you decide to hang out, we guarantee you'll find something going on. Below are some of our favorite events.

Photo by Todd Powell
Frisco BBQ This year is the 21st anniversary of the Colorado BBQ Challenge in Frisco. Approximately 70 BBQers will compete in a wide range of categories including pork, ribs, chicken, brisket, anything goes, barbecue sauce, side dish, salsa and dessert. Other BBQ activities include chef demonstrations, pig races, a whiskey tour and a variety of musical entertainment. Where: Frisco's Main Street When: June 12 – June 14 Click here to see the full Frisco BBQ schedule    

Breckenridge's Kingdom Days Outhouse Races & Street Party The centerpiece of the Kingdom Days celebration, Breck's Outhouse Races (yes, that's right ... outhouse) as a way for the community to have a little fun with history. Teams build commodes and race them down Breckenridge's Ridge Street. The races have evolved into a street party with barbecue and live music. Make sure you also take advantage of the walking tours and museum open house, as well as all of the family activities! Where: June 14 – June 15 When: Breckenridge Click here to see the full Kingdom Days schedule    

Breckenridge Town Party Breckenridge's burgeoning art scene and rich historical offerings make for a diverse downtown. But we still like to party. What better way to celebrate summer than with an official Town Party? Gather for food, music, beer and a town photo. Where: Breckenridge Riverwalk Center When: June 13   Click here for more information about the Town Party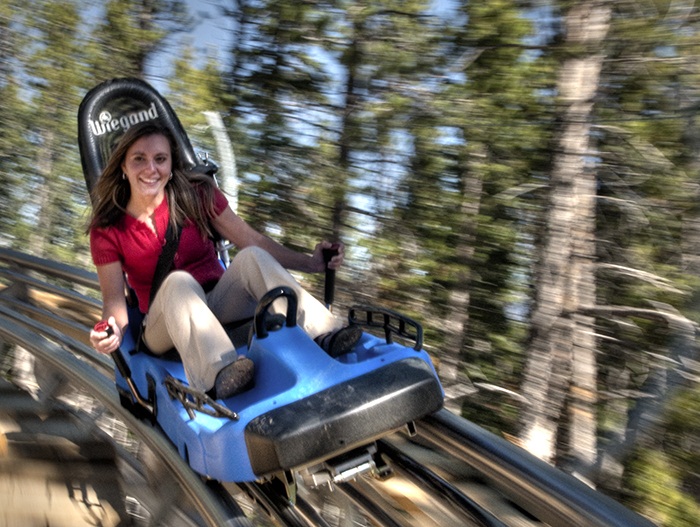 Breckenridge Fun Park & BreckConnect Gondola Opening The Breckenridge Fun Park and BreckConnect Gondola opens Friday, June 13. The gondola ride is free and takes you to Breckenridge's Peak 8 Fun Park featuring the Gold Runner Alpine Coaster, a bounce house, bungee trampoline, mini golf and more. Guided hiking, 4×4 tours and mountain bike clinics are also offered. Where: Access the gondola from town at Breckenridge Station, 150 Watson Ave. The gondola brings guests to the base of Peak 8 and the Breckenridge Fun Park. When: Summer operations begin Friday, June 13. Click here for information about the Peak 8 Fun Park's hours, activities and pricing.      

Copper Mountain's Summer Opening Weekend Celebrate Copper's opening weekend with scenic chairlifts rides and other summer activities including a climbing wall, bumper boats or a round of golf at Copper Creek Golf Course. Race around Summit County's only go-kart track, take a rugged scooter around the village, jump for joy on the bungee jump, or invoke your "inner Happy Gilmore" on the mini golf course. Where: Copper Mountain When: June 13 – 15 Click here for information on Copper Mountains opening weekend, hours, activities and pricing.     Keystone Resort's Opening Weekend 

Join Keystone Resort for the opening of summer at Keystone. This is the start of summer fun at the Kidtopia play park, tubing hill, mountain biking and scenic lift rides. There's even a BMX stunt show in River Run Village! Where: Keystone's River Run Village When: June 13 – 15 Click here for information on Keystone Resort's opening weekend, hours, activities and pricing.  

Ride the Rockies Ride the Rockies rolls into town on Thursday, June 12. To celebrate, locals have lined up entertainment — DJ DC, Chris Daniels & The Kings, and more — from 1 p.m. to 9 p.m. at the Riverwalk Center. Food will be available until about 6 p.m. and the beer flows while the music plays. Food and drink prices vary; entertainment is free. Where: Breckenridge River Walk Center When: June 12 Click here for more information on Ride the Rockies For information on discounted lodging during the summer, visit www.summitrentals.com.