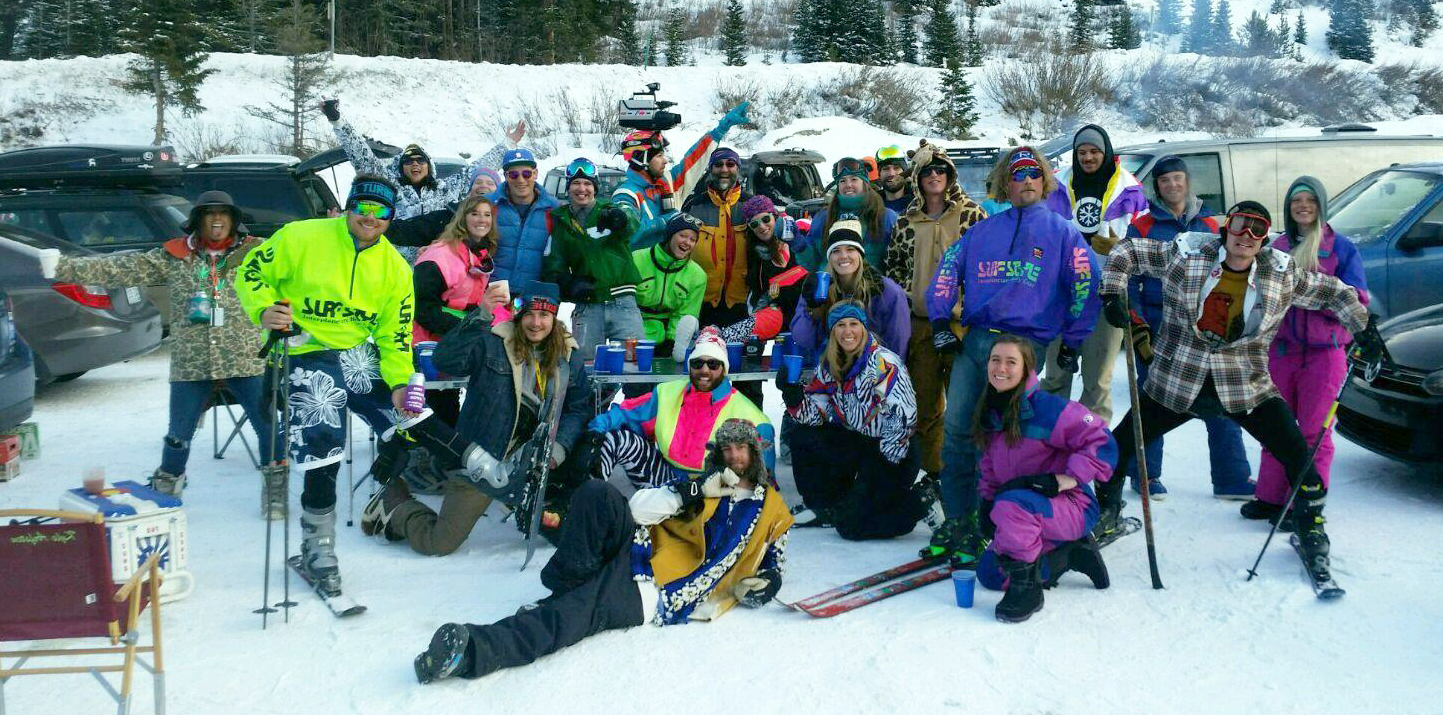 Think back to when fluorescent "onesies" (one-piece suits) were the hip thing to wear on the slopes and disco flooded the radio stations. Miss those times? We do too! That's why every year on April 1, skiers and snowboarders gather at Arapahoe Basin to celebrate those lost times.
So, what exactly is a gaper? Guaranteed Accident Prone on Every Run. These are the tourists that come out to the mountain and try to live the life of a skier.
Many people think we celebrate this day to make fun of these tourists. But they couldn't be more wrong: We do it to applaud them! We love the tourists from all over the world come to enjoy our favorite thing to do in the mountains. And let's face it, most of us couldn't live here without the revenue (and jobs) they provide year after year.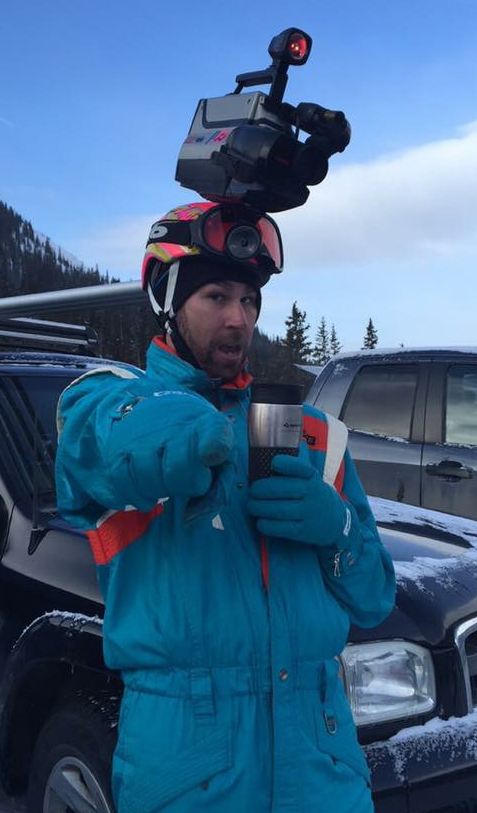 Dressing up in older gear and brighter colors is just part of the fun! Some locals go all out for Gaper Day. For example, instead of attaching a GoPro to the top of helmets, you can attach an old camcorder and still get great shots to show off to your friends. Other people bring out their own old pairs of skinny straight skis to really get back to the way people used to ski. No carving on those old things! And let's face it: When's the last time you saw a mono-ski?
Plus, although we love living here, ski season is crazy and stressful. Most of us are busier than we'll be any other time of year, and by April, we're ready for a break — and to party! Gaper Day is a time to get together with friends, laugh about the season and make plans for the summer.
Some older locals complain that Gaper Day isn't the way it used to be. "People used to get a lot wilder," they say. But for my first Gaper Day ever, I had a blast! Seeing everyone so excited to dress up, making new friends, and blasting disco music made for a great Gaper Day 2016.
Don't worry if you missed it this year. Gaper Day happens every year on April 1 at Arapahoe Basin! Be sure to get there before 8 a.m. to get a spot on the "beach," set up your BBQ and celebrate with everyone.
What is your favorite thing to see on Gaper Day? Comment below and let us know!